PEER REVIEWED JOURNAL PUBLICATION
We provide you with the opportunity to publish your paper with well-known publishers.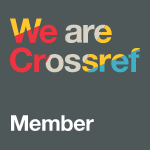 All accepted abstracts for a Conference on Science and Technology organized by IAAS will be published in the respective Conference Book of Abstracts with an associated ISBN.
All full papers sent for conference proceedings will be subjected to double blind reviewing process and will be published electronically with an ISSN in the respective Conference proceedings with a DOI Number.
Accepted papers published in the Conference proceedings will be submitted to Google Scholar, Scopus and Thomson Reuters for possible indexing.
SUPPORTING JOURNALS WE ARE ASSOCIATED WITH
International Journal of Nanotechnology – Special Issue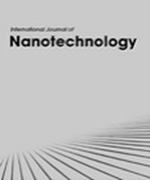 Print ISSN: 1475-7435
Online ISSN: 1741-8151
Editor in Chief Dr. Lionel Vayssieres
Publisher InderScience Publishers
Journal Link>>
Indexed in SCOPUS, Clarivate analytical and many more.
Scope Chemical aspects, Physical aspects, Biological aspects, Medical aspects, Geological aspects, Environmental aspects and many more
International Journal of Materials Engineering Innovation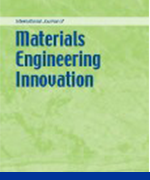 Print ISSN: 1757-2754
Online ISSN: 1757-2762
Editor in Chief Prof. J. Paulo Davim
Publisher InderScience Publishers
Journal Link>>
Indexed in SCOPUS, Chemical Abstracts, Asian Digital Library and many more.
Scope Nano/microstructures, materials properties, Multi-scale manufacture with advanced materials
Critical Reviews in Biotechnology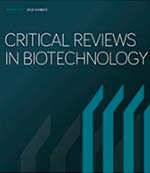 Online ISSN 1549-7801
Editor in Chief Prof. Inge Russell
Publisher Taylor and Francis
Journal Link>>
Indexed in SCOPUS, CABI, EBESCO and many more
Areas Covered Biotechnological techniques, fermentation to genetic manipulation relevant to the food and beverage, fuel production, chemical and pharmaceutical, and waste management industries.
3 Biotech – Thematic Coverage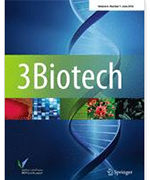 Online ISSN 2190-5738
Editor in Chief Prof. Bharat Patel
Publisher Springer Nature
Journal Link>>
Indexed in Science Citation Index®, Journal Citation Reports/Science Edition, Biological Abstracts and many more
Areas Covered Medicine and Biomedical Sciences, Agriculture, The Environment